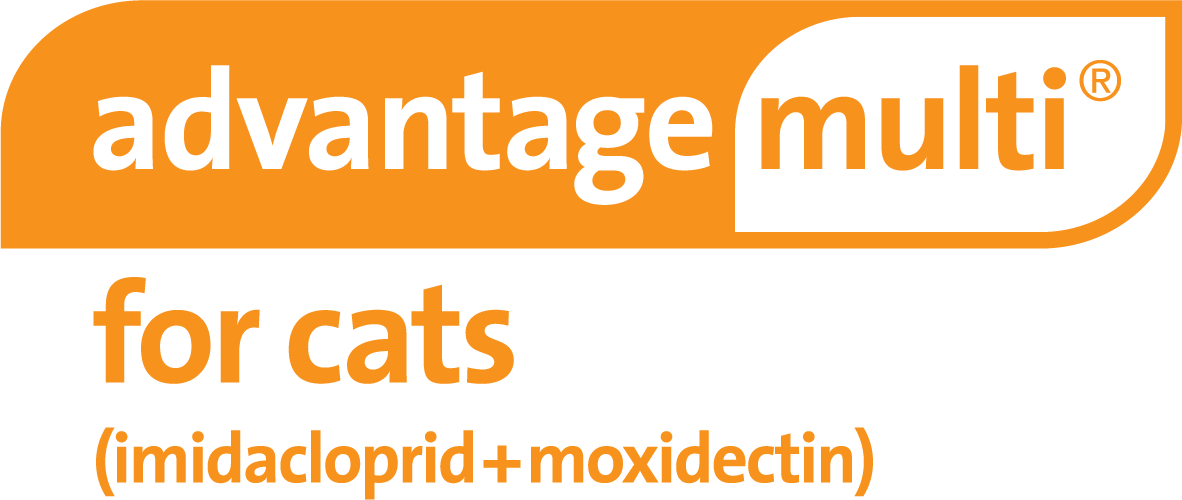 Advantage Multi® for Cats
Advantage Multi provides broad-spectrum parasite protection in a convenient monthly topical application, potentially increasing compliance for both indoor and outdoor cats that may not prefer oral medications.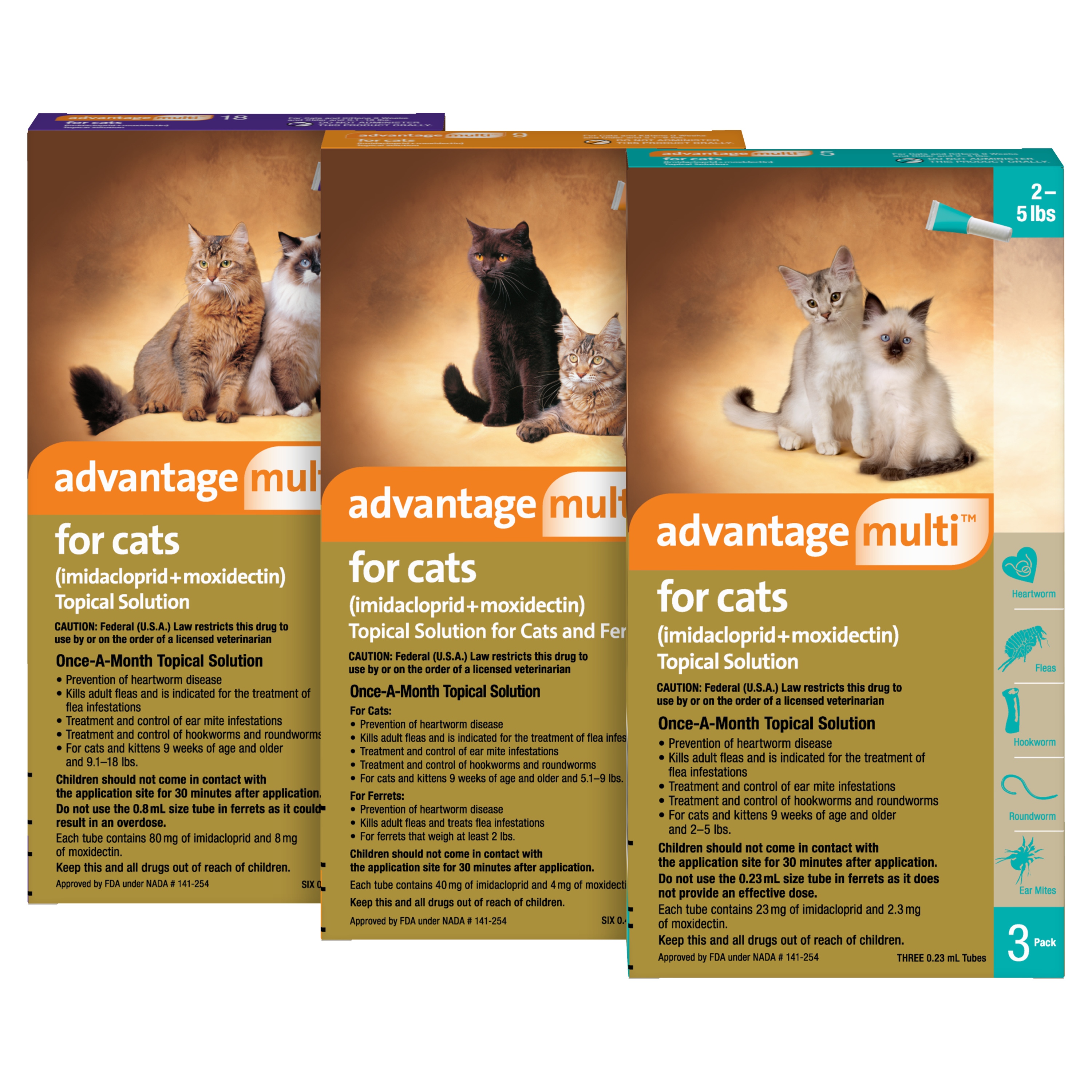 Why prescribe Advantage Multi?
Fights Flea Infestations
Kills fleas through contact so they don't have to bite your cat to die
Treat Ear Mites
Get rid of ear mites, the #1 cause of feline ear infections1
Prevent Heartworm Disease
100% effective against heartworm disease after a single treatment or one application
Protect Against Multiple Worms
Treats and controls common intestinal worms, including roundworms and hookworms
For Kittens and Adult Cats
Protects cats that weigh at least 2 pounds and are at least 9 weeks old
Easy Topical Application
No pills required - perfect for patients that struggle with oral medication.
Once-a-Month Dose
One monthly dose treats and protects all month long*
*Per label indications, Advantage Multi should be applied monthly but if a 30-day interval between doses is exceeded, apply immediately and resume monthly dosing.
Advantage Multi for Cats Dosing and Administration
One monthly dose protects against 5 types of parasites, including heartworms, roundworms, hookworms, fleas, and ear mites.
Weight (lbs) - 2-5
Weight (kg) - 0.9-2.3
Tube Size (mL) - 0.23
Weight (lbs) - 5.1-9
Weight (kg) - 2.3-4.1
Tube Size (mL) - 0.4
Weight (lbs) - 9.1-18*
Weight (kg) - 4.1-8.2
Tube Size (mL) - 0.8
*Cats over 18 lbs. should be treated with the appropriate combinations of Advantage Multi for Cats tubes.
How To Apply Advantage Multi for Cats
Remove one dose applicator tube from the package. While holding the tube in an upright position, remove the cap from the tube.

Turn the cap over and push the other end of the cap onto the tip of the tube. Twist the cap to break the seal, and then remove the cap from the tube.

Part the hair on the back of the cat's neck at the base of the head until the skin is visible

Place the tip of the tube on the skin and apply the entire contents directly on the exposed skin. Lift the tube away from the skin before releasing pressure on the tube.
Prescribe Advantage Multi
Advantage Multi provides 5-in-1 protection against fleas, heartworms, roundworms, hookworms and ear mites.
Advantage Multi® for Cats
INDICATIONS:
Advantage Multi® for Cats is indicated for the prevention of heartworm disease caused by Dirofilaria immitis. Advantage Multi® for Cats kills adult fleas (Ctenocephalides felis) and is indicated for the treatment of flea infestations. Advantage Multi® for Cats is also indicated for the treatment and control of ear mite (Otodectes cynotis) infestations and the following intestinal parasites:

IMPORTANT SAFETY INFORMATION:
CAUTION: Federal (U.S.A.) law restricts this drug to use by or on the order of a licensed veterinarian.
WARNINGS: Do not use on sick or debilitated cats or ferrets. Do not use on underweight cats. (see ADVERSE REACTIONS).
Do not use on cats less than 9 weeks of age and cats or ferrets less than 2 lbs body weight.
PRECAUTIONS: Avoid oral ingestion.
HUMAN WARNINGS: Children should not come in contact with the application site for 30 minutes following application.