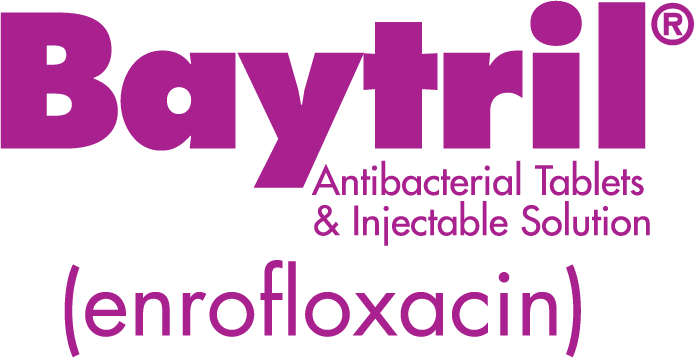 Baytril® (enrofloxacin) Antibacterial Injectable Solution 2.27%
Trusted for over 30 years, Baytril Injectable Solution is a broad-spectrum fluoroquinolone that treats susceptible bacterial infections in dogs, right at the site of infection.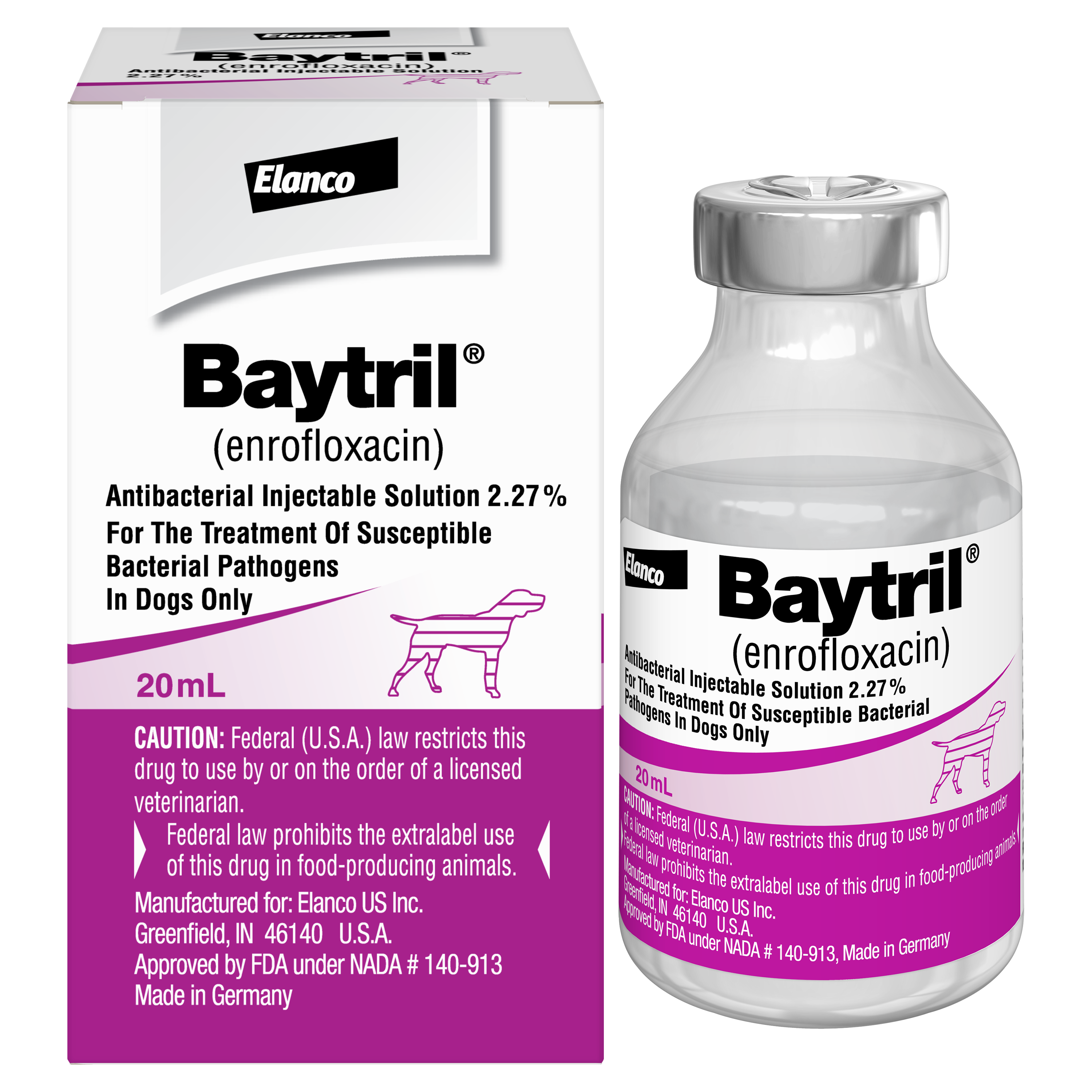 Why Choose Baytril Injectable Solution?
Kills a broad range of disease-causing bacteria associated with dermal, urinary and respiratory infections

Works at the site of infection

Part of the trusted Baytril family
Baytril Injectable Solution Product Information
Indication
Treatment of susceptible bacterial pathogens in dogs
Broad Spectrum
Bacteria susceptible to enrofloxacin
Baytril Injectable Solution Dosing information
Weight of Dog - 20 lb. (9.1kg)
Baytril Injectable Solution (2.5 mg/kg) - 1.0 mL
Weight of Dog - 60 lb. (27.2 kg)
Baytril Injectable Solution (2.5 mg/kg) - 3.0 mL
Trusted by veterinarians worldwide for over 30 years
To place an order, please contact your Elanco Sales Representative.
Baytril® Injectable Solution
Indications
Baytril Antibacterial Injectable Solution is indicated for the management of diseases in dogs associated with bacteria susceptible to enrofloxacin.
Important Safety Information
Enrofloxacin is contraindicated in dogs known to be hypersensitive to quinolones. Quinolone-class drugs should be used with caution in animals with known or suspected Central Nervous System disorders. In such animals, quinolones have, in rare instances, been associated with CNS stimulation which may lead to convulsive seizures. Quinolone-class drugs have been associated with cartilage erosion in weight-bearing and other forms of arthropathy in immature animals of various species. The use of this product in cats may result in Retinal Toxicity. The use of fluoroquinolones in cats has been reported to adversely affect the retina. See product label for more information.