Providing quick, effective hemostasis during veterinary surgery*
VETSPON (Absorbable Hemostatic Gelatin Sponge) provides an effective way to control oozing bleeding to help promote positive surgical outcomes for veterinary patients.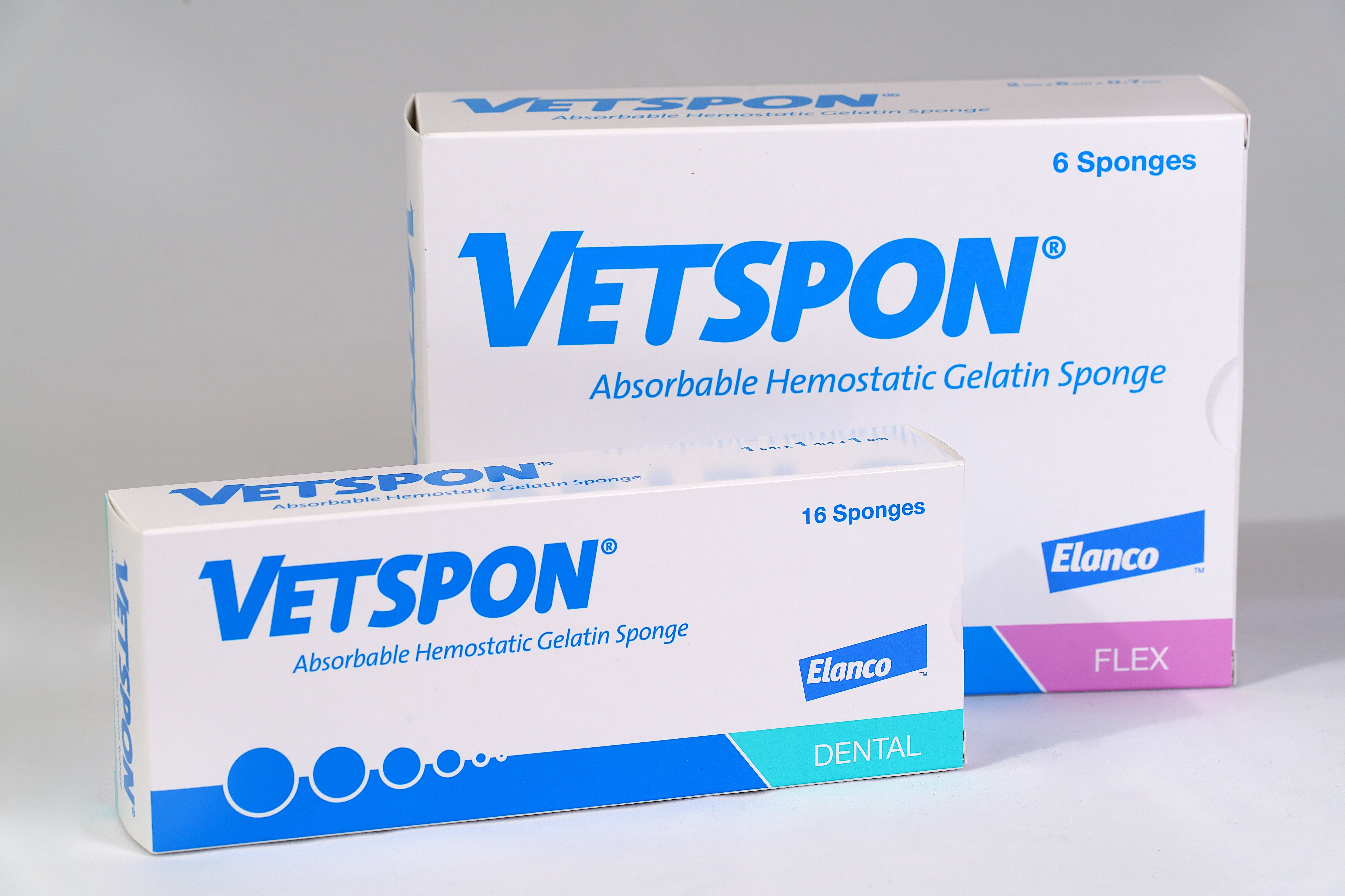 Sterile, water-insoluble and pliable
Minimizes blood loss for patients
Allows surgeons to operate in a dry, visible surgical field
If left in the body, VETSPON will absorb biologically over a four-to-six week period when used in appropriate amounts**
Can be used dry or pre-wetted with sterile saline
Can be easily cut to the desired size and shape for the particular procedure and individual patient
*The safety and effectiveness of VETSPON for use in ophthalmic and urological procedures has not been established.
**Use only the minimum amount of VETSPON needed to achieve hemostasis. Once hemostasis is achieved, any excess VETSPON should be carefully removed.
Important Safety Information
Always read, understand and follow label directions. Do not use VETSPON in closure of skin incisions, in intravascular compartments, or in patients with known allergies to porcine collagen or gelatin.
Vetspon is a registered trademark of Ferrosan Medical Devices A/S.